Sometimes, words are inadequate. So without further ado, I bring you the Goats of Nepal…
(This is only the beginning; I will be adding to these photos throughout the semester.)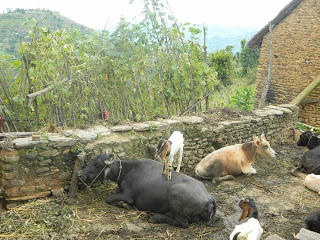 It's a goat, standing on a cow!!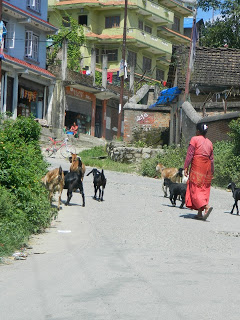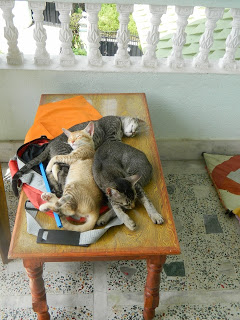 They're not goats, but they're super cute!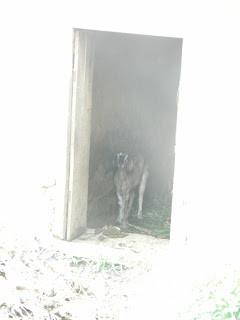 Goat in a door.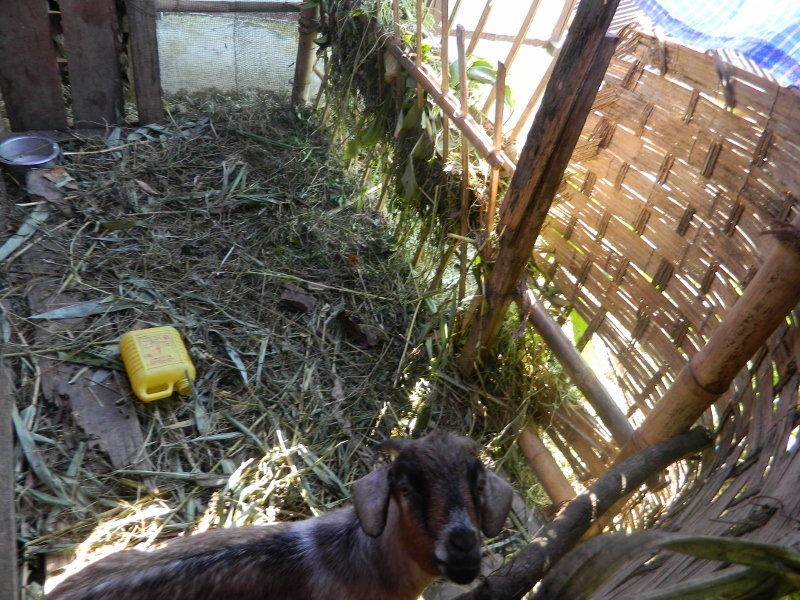 Goat in a basket.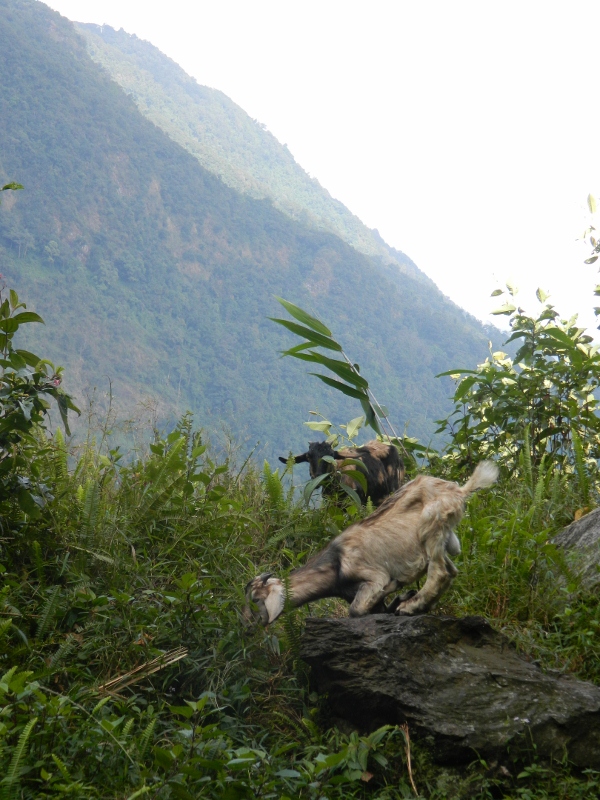 Sikkimese goats!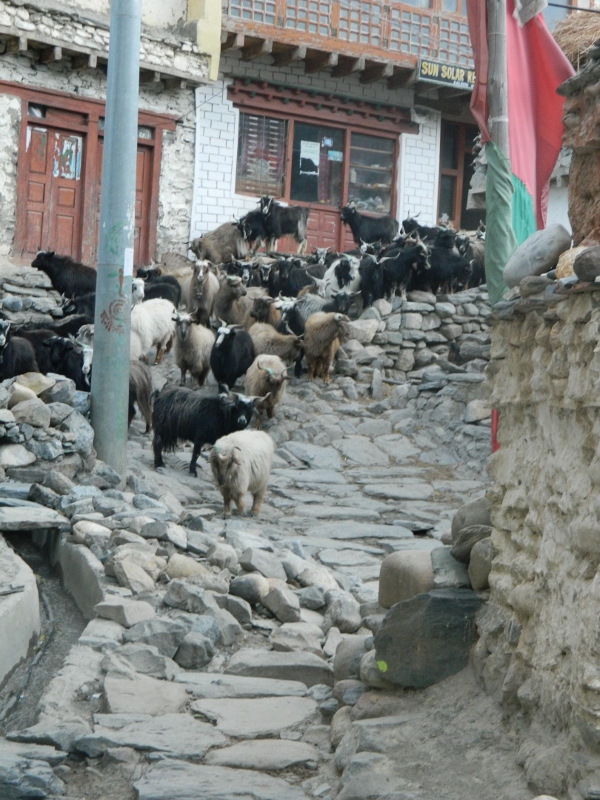 Mustangi goats, coming home from pasture.
Uploading pictures is proving far more difficult than expected. I am off on excursion/trek to Tsum for 17 days, but I will have lots of new and exciting things to share when I get back!