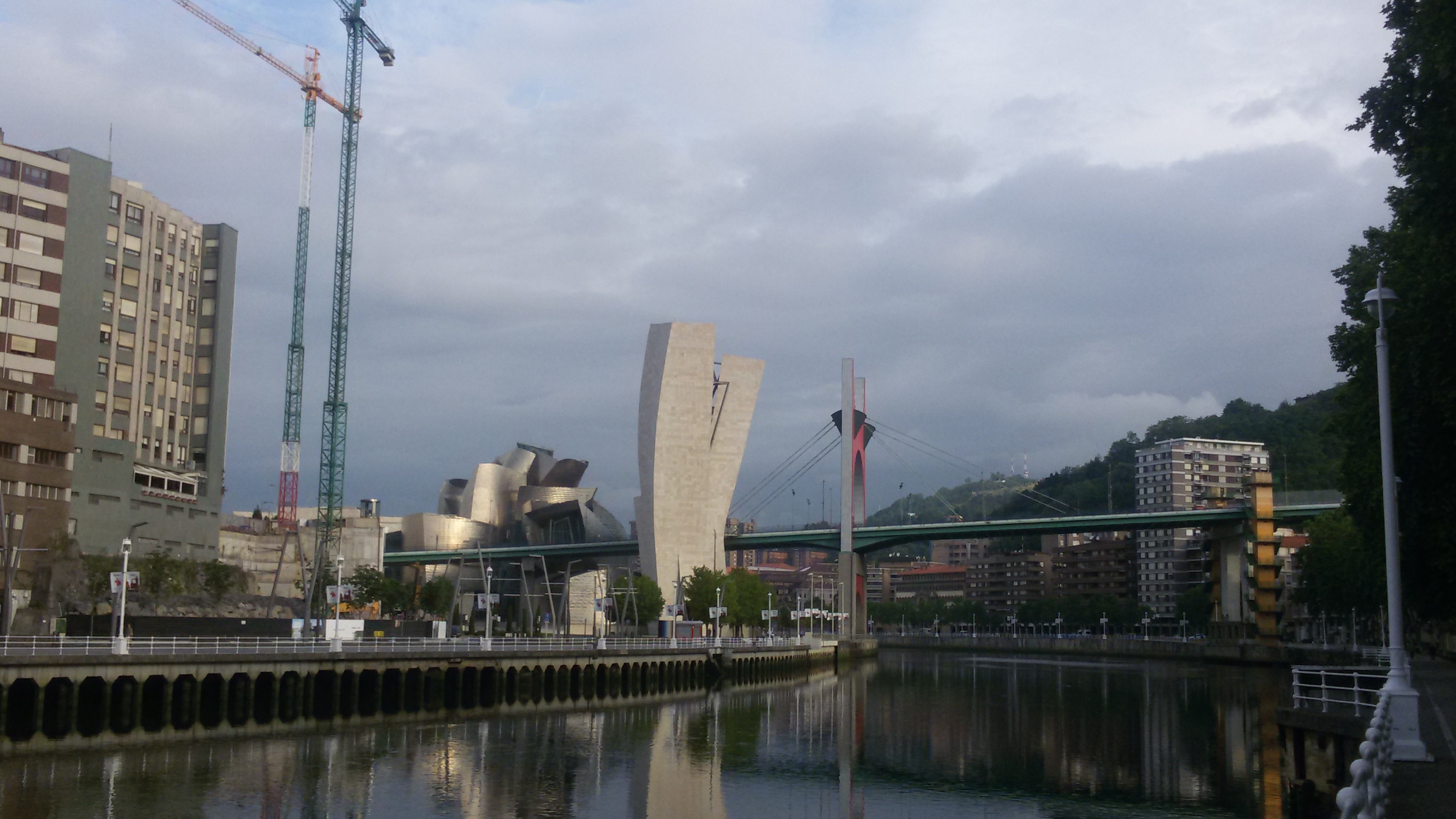 Ancient Practice in the Modern Landscape
Sixteen kilometers of open road. No turns. No twists.
The trees are thick on either side, and I'm grateful for the shade they provide. The road tilts up, then drops down again. Relentless.
It is my third-to-last day on the Camino del Norte. My legs are already tired, my feet already sore. I have walked already ten kilometers when I begin this section of road.
Normally, there are trails, or a dirt edge to walk on at the least. Not today.
The occasional car speeds past. They will arrive at the end of the road in minutes.
The road is hard. Straight. Empty.
Relentless.
***
I've said it before: traditions have a way of reviving themselves.
We as humans are wired for ritual. We seek it, gravitate toward it and cling to it, and when we don't find it the world suffers.
It has been theorized that there is a cross-cultural link between lack of ritual and conflict. Or, to put it positively, ritual is a necessary component of conflict resolution. That's a longer discussion I'd love to have with you personally.
If this gravitation is (as theorized) a response to a lack of ritual in modern society, the wild success of trends like yoga and meditation would arguably be the same. I believe that tendency to seek meaning through practice has everything to do with the recent resurgence of interest in the Camino—and other pilgrimage.
The juxtaposition of this ancient journey with the modern landscape through which it now passes fascinated me from start to finish.
What does it mean to walk a centuries-old trail alongside a six-lane highway? Beside a railroad track? Through a buzzing city like Bilbao?
How does the addition of asphalt, smartphones, gortex and wifi change the experience? Enhance it? Devalue it?
If you change everything—the trappings, the clothing, often the landscape, the food, the language, the Road itself—but keep the journey, is it still the same Camino?
I'm inclined to say yes—in spirit.
If you take a human body, give it artificial limbs, blood transfusions, organ transplants—replace everything, say—do you still have the same person?
Your answer may depend on whether or not you believe in a consciousness, a soul, a Self (call it what you will) that is greater than the sum of all its parts.
If you change every piece of the Camino, from the culture around it and the people walking it to the very structure and environment of the journey, what remains the same?
In my opinion, it is the spirit of the journey. It is the seeking, the act of walking, that has somehow drawn us across history to follow the same path.
And you can lament the omnipresence of wifi or cell service, you can dismiss the validity of smartphone navigation, you can wax poetic about the good old days when pilgrims carried nothing but a skein of water and the cloaks on their backs…but to what end?
This is our world.
There is asphalt that wears down our joints. There are trains that travel many times faster than our feet. There is social media and multiculturalism and sturdy trekking gear.
One thing has not changed.
Us.
We still walk on two feet (when we choose).
We still require food and water to survive—for now.
We still seek—relentlessly—to create meaning in our lives.
That is why, I believe, an ancient rite like the Camino de Santiago still makes sense. In spite of this modern world and modern landscape. Maybe because of it.
It is not just possible, but perhaps necessary to walk the same paths we have walked for centuries. Maybe that connection is the ritual we're seeking.<
What do you think?