Portugal has made it onto just about every top travel list this year, and with good reason.
I loved the month I spent there in every way, and I want to share some of the goodness with you.
If you're looking for the definitive guide to the country, this is not it. On the other hand, if you want to know about some of the places, food, and other things I really enjoyed, I'm so happy to share my favorite spots with you.
Enjoy this rough and totally incomplete guide to sunny Portugal. And feel free to ask if I didn't mention something you want to know about—maybe I forgot!
I give to you…some stuff I liked and things I did in Portugal, in no particular order:
Praia da Areia Branca
Just 70 kilometers (1.5 hours by bus) North of Lisbon, Praia da Areia Branca is (one of) the chillest spot(s) I know to surf, yoga, and write songs in Portugal. Granted, I only went to two areas on the beach, but I'd go back, and that's saying a lot. A week is perfect; I think less than that would be too short.
Stay:
Gorgeous garden out back, choice of shared or private rooms, super affordable if you go in low or mid season and opt for the surf-yoga-stay package. Comfortable, clean, and graced by the warmest and most welcoming hosts.
Dorms, doubles, and privates. Not actual sure how it's different from Lemon Tree. Maybe cheaper and closer to the beach?
Surf:
Nicest (and, in my roommate's opinion, cutest) surf instructors around. Great value for money. Packages available for surf/yoga/stay, or just surf/stay. As it turns out, I don't like surf lessons, but if you're looking to learn, this is the deal for you.
Yoga:
Yoga lessons with Carla (organized through Ripar/Lemon Tree) are a necessary complement to hours of surfing in the cold Atlantic. She is a gem of a teacher, and I was lucky to wander into her class for a week.
Eat/Drink:
Foz—
Fresh seafood, sunset views…what else is there to say? Go for one of the grill options. I won't ruin it for you, but the skewers are served beautifully.
Sol Mar—
Catch the sun from the open terrace and relax to the sound of the waves, or sit inside and enjoy some particularly well-chosen beats. Veggie burger isn't bad, and I hear their beetroot salad is excellent. Lemon-ginger infusion is perfect for post-surf warm-up.
Bar Central (or maybe it's Cafe Central…you should probably ask) (Lourinha)—
If you have a car, or a friend with a car, this cafe is worth the 10 minute drive from Praia da Areia Branca for some of the tastiest Pasteis de Nata in the area. Buy a box and bring some back to share.
Dance:
Baracca Bar—
I did not go on working-surfing holiday expecting to stay out dancing until two in the morning, but that's exactly what I did my last night in Praia da Areia Branca. The DJs on a Saturday night were unexpectedly exceptional.
Shop:
Kidding. This is not where you go for shopping.
Porto
Porto and I are totally going steady. Portugal's tiled, hilly, artistic northern city won my heart within twenty-four hours. I even forgive it for being uphill in every possible direction. A three-hour train or bus ride from Lisbon, it's an easily accessible (and, in my humble opinion, unmissable) stop for any itinerary.
Stay:
I would highly recommend the Airbnb studio apartment I rented just to the north of the city center. Ideal for solo travelers, couples, or really good friends. Hosts were kind, solicitous, and excellent communicators.
Eat:
Ristorante Sai Cão (Rua do Bonjardim)—
Keep walking up past Trindade metro, cross the main road, and look for a blue awning on your left. Great local spot—according to my hosts people come from all over Porto to eat here—and menus for 4-5 euros.
Raiz—
Menu looks great. Comes highly recommended. I didn't actually get a chance to eat here.
Foz Fish Restaurants—
Follow the Douro River toward the sea (walking). When the ocean comes into view and Foz is just around the corner, you'll come to a strip of seafood restaurants on the sidewalk. Pick the busiest one, and enjoy some of the freshest, cheapest fish around.
Francesinha—
The famous Porto sandwich—layers of meat and cheese, and covered with a tomato-based sauce—available at just about any restaurant for 5-8 euros. I recommend sharing with a friend to avoid instant heart attack.
Drink:
Bar Candelabro—
Enjoy a coffee or port wine surrounded by old books. This quickly became my favorite spot to read and write in the whole city. Social hub by night, calm cafe haven by day.
Cafe Majestic—
Gorgeous (almost over the top) explosion of mirrors, brass, candelabras, and overdressed waiters. Have high tea for 20 euros…or sit down, take pictures, look at the menu and walk back out and head for Bar Candelabro instead.
Maus Hábitos—
Art gallery with bar/restaurant space, situated above a parking garage (you have to know to look for it). Funky, creative ambiance, perfect for a drink with friends, and supposedly there's dancing on the weekends.
Dance:
Rua Cândido dos Reis—
Take your pick from a whole street full of standard bars-with-dance-floors. Nothing exceptional, but they serve their purpose if you're looking for a party on a weeknight. Bar hop to get the full experience—Britney Spears one minute, Kizomba the next, and old school hip hop after that.
Party Boat—
Not sure how to give instructions for this…Walk along the river in the early evening. Look for a cruise boat blasting music and crowds of young people waiting to get on board. Get lucky, and buy the last two tickets to a sunset cruise dance party. Alternately, river sightseeing cruises are available daily (without the party).
Shop:
Tiny but ultra-chic selection of footwear, bags, and a few clothing items, owned and stocked by a man from Tokyo with a great eye for functional-yet-beautiful style. Boutique prices.
Pop-Up Store—
Good luck finding it, as it comes and goes, but if you do manage to stumble upon it there's a whole world of local designers and cooking classes inside!
Do:
Rent a Scooter (140 Rua da Alegria)—
They think of everything, so you don't have to. Equipped us with helmets, smartphone charger, maps, plans for the day, goggles. All we had to do was hop on and get lost—and we did this spectacularly well. Set your map directions to "bicycle" to avoid highways and get into some interesting wooded situations.
Matosinhos
Don't go here unless there are waves. Maybe for an afternoon to eat fish (Matosinhos has the best fish in the world, according to their tourism office).
Surf:
If there are waves, Matosinhos is an easy day trip from Porto. Take the A metro or the 501 bus from Porto center, and hop out half an hour later in the dilapidated, possibly haunted, urban surf spot. Many surf schools on the beach where you can rent equipment.
Stay:
Good value for money. Well-equipped kitchen. Free bikes. Comfortable beds. Private rooms and suites available.
Do:
Kidding. Go for walks on the beach. Enjoy the downtime.
Lisbon
Charming, imperfect, and full of unexplored corners, this is my kind of city. Come for the food, the walking, and the music.
Stay:
This one's a splurge. Save it for a special occasion or for traveling with your mom. 😉 Ideal location if you like things quiet at night, walking distance to Bairro Alto and lots of funky bars and restaurants, but situated in a local, not too touristed part of town.
Budget option. Basic, but nice breakfast, clean rooms. Basically all you can ask for from a hostel.
Do:
Take a Cooking Class—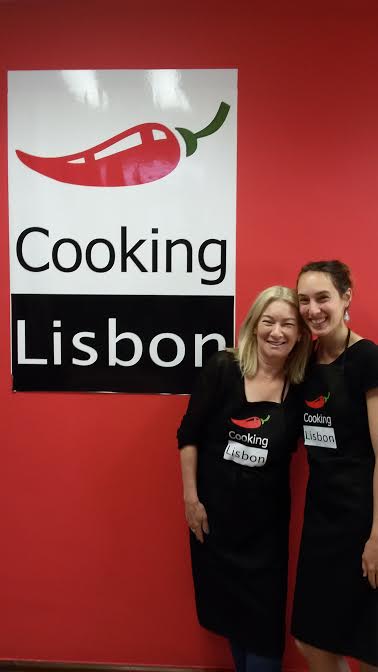 Another splurge, but a day-long adventure complete with visiting a local food market, learning loads about Portuguese cuisine, and cooking a ridiculously tasty multi-course meal, wine included.
Visit Sintra—
Again, I didn't actually do this, but my friend did, and suggests taking a train to Sintra, renting scooters there, and then motoring out to the Westernmost point in continental Europe, Cabo da Roca. I'd take her word for it.
Walk—
Everywhere. The famous Tram 28 is crowded, to say the least; if I had to do it again, I'd probably just pull on my walking shoes and take a three hour wander from Bairro Alto to Alfama (wonderful twisty little roads) and back.
Go to Belém—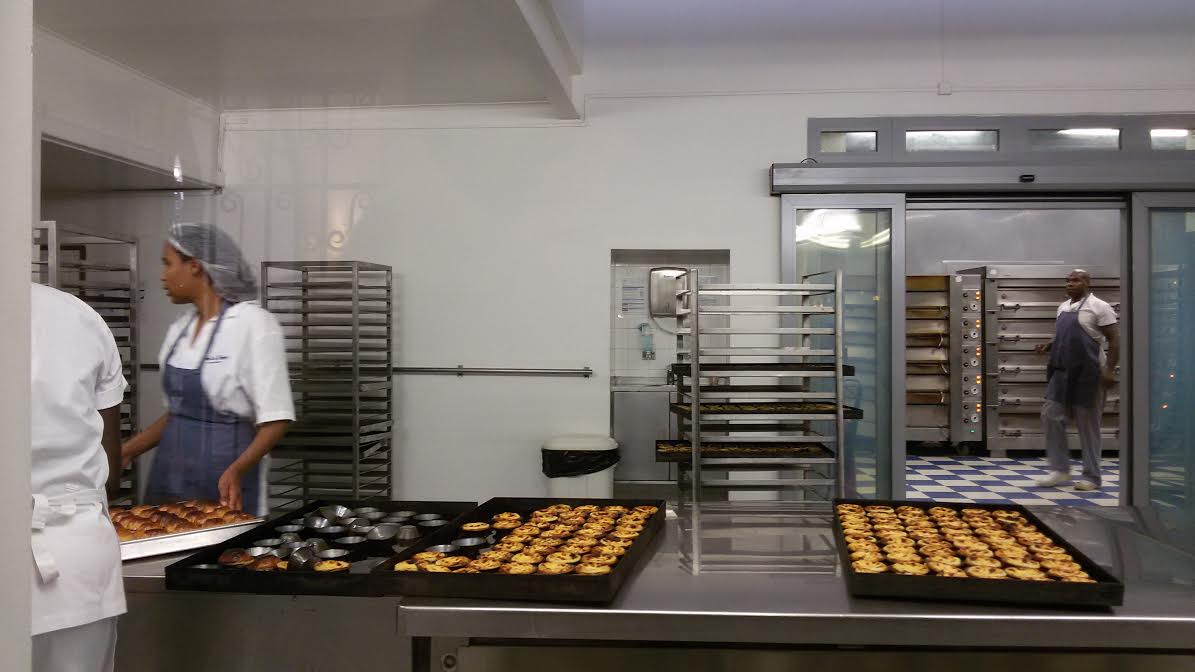 The port of departure for some of the most famous naval expeditions in history, Bélem is an easy (though hot and crowded) bus ride from the center of Lisbon. Wander over to the fort, but by all accounts don't bother going inside, eat the Original Pastel de Belem at the cafe of the same name, Pasteis de Belem, and pause to soak in the ornate architecture of the Jerónimos Monastery.
Listen:
Fado—
A Tasca do Chico in Bairro Alto came highly recommended for a Fado music experience. Don't make the same mistake we did; you need a reservation or you will not get a table in this tiny spot. Go for the music, not the food.
Eat:
Everything.
Sagres
I couldn't resist visiting the farthest southwest town in Europe, and it far exceeded my expectations. This place is definitely magic. According to my airbnb host, it has something to do with the rocks. Whatever it is, this would have to be my top pick for a chilled out beach holiday. Go out of season; I hear the summer gets hectic.
Stay:
I loved my stay at this laid-back oasis right at the edge of Sagres. Liz is a wonderful host, the garden is as peaceful as peaceful can be, and you could comfortably fit two people in the double room.
Memmo Baleeira Hotel—
If you're going for upscale, this four-star hotel has some truly beautiful views of Sagres harbor. That's all I can tell you about it, since I never actually stepped inside.
Do:
Surf—
Watch out for the rocks at Tonel Beach, especially if you're like me and wipe out more than you ride waves. But the water is beautiful, not as bitingly cold as farther north, and the dramatic cliffs surrounding the beaches make an unbeatable view once you make it past the break point.
Cabo de São Vicente—
This marks the actual farthest southwest point in all of continental Europe. It's a slightly-hilly-but-enjoyable 6km pedal from Sagres town; if that's not your windy cup of tea, I believe the regular local bus goes that way several times a day. Leave time to wander the paths along the cliffs
Wander—
The beaches. The cliffs. The harbor. The one sleepy main road that cuts through town. Time slows down here—let it.
Eat:
This could not be more inaptly named—definitely not home cooking. A little pricey, but a good "last night of vacation" kind of treat.
Agua Salgada—
Casual, affordable, tasty. Fast wifi…if you're into that kind of thing.
Mar a Vista—
Another beautiful view. Pricey-but-delicious food.
Drink:
Kiosk Perceve—
Unassuming local cafe overlooking Mareta Beach. Nice spot for a morning coffee; I'd skip the pastries.
Dromedario—
Apparently where all the surfers hang out at night. I went too early. Good atmosphere. Drinks are pricey but good.
***Note: If I have not linked to something, that's because you 1. can't miss it, 2. can't find it online, or 3. can easily Google it. Enjoy! Xx