Here, I am Muzungu: foreign, white, outsider. Kids yell after us as we pass on foot (or, after realizing the walk from Mbita is at least an hour, on pika pika, moto-taxi). It hasn't gotten old quite yet.
There is something… there is something about the impossibility of fitting in that has always challenged me in the best of ways. In Nepal and India, no matter the effort I made to wear the right clothing, to learn the language, to immerse, I was always patently, immutably other. Here too—I can already tell.
In Europe, not so much. I have a face that can appear French, Italian, Slavic or even Turkish according to context. Without my backpack, I can walk through a city unmolested, my status as tourist unknown, and blend into the crowd of a subway car. The chameleon has many merits, and I have certainly enjoyed exploring new places in the guise of a local.
And on the other hand, I do not like the constant attention, stares of curiosity, shouts, deference and, conversely, hostility I receive when I travel as an obvious tourist. I certainly do not like being singled out by the Nairobi police as an easy source of a bribe, and I do not like the behavior of those men who seem to believe that as a foreigner I do not warrant the same respect as women of their own race.
But still, there is something.
There is something about the impossibility of fitting in that I do like. Standing out, not because of a voluntarily articulated identifier like religion, sexuality, or dress, but because of an immediately evident, insuppressible feature like skin color—like eye color, height, even language, too.
That experience was very rare growing up in Boston, or going to school at Middlebury College. And I think most people, of all backgrounds, shy away from it because it is uncomfortable. It is inescapable. It can be exhausting and challenging. It is also, I think, important.
There is something about the impossibility of fitting in that forces us to confront the reality of our otherness—no greater or lesser than anyone else's. Amongst so many other reasons, perhaps that is why I travel. It is too easy to fall into the comfortable trap of sameness. Surrounded by people who look— and maybe more significantly behave speak dress and think—like us, we relax not into multiplicity, but into uniformity.
I would rather learn how to be equally at home in my otherness as I am in my belonging.
~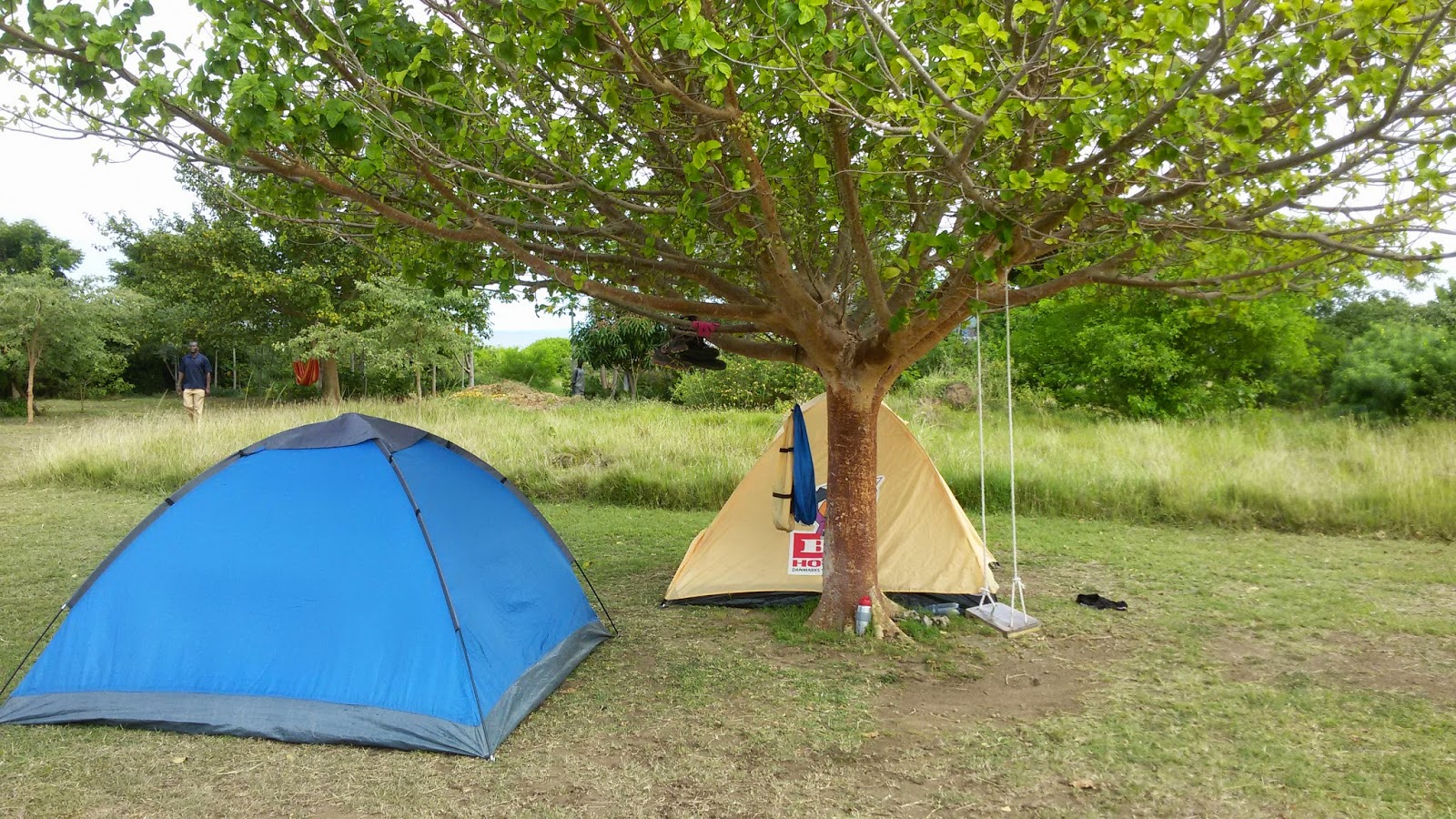 Home for the moment.
Here at the western edge of Kenya, the roads are dirt and dust. An energy center in town offers drinking water, internet and computer use, solar energy and more to residents. Wifi is scattered at best.
At the Wayando Beach Eco-Lodge, our neighbors appear to be hippos to one side and nonstop music to the other. I will teach yoga at 7:30 in the morning… if anyone shows up. I serve Tusker Pilsner to guests and fry Tilapia fresh from the lake for dinner. I have seen three different jewel-colored birds—ruby, emerald, sapphire—since writing that sentence.
The sun burns hot at midday, but the nights bring light rain and heavy wind, and I am happy for the warm blanket in my tent.
Eco-lodge means sawdust-composting latrines, round, self-contained huts for guests, and lake water showers (don't worry— it's treated for parasites). It also means fresh papaya, mango, bananas, ginger, arugula, peppers, passion fruit and sweet potato from the garden.
We will spend two weeks here, or hopefully longer…
…To Be Continued.
~