Diani Beach, South Coast, Kenya, 4.3222° S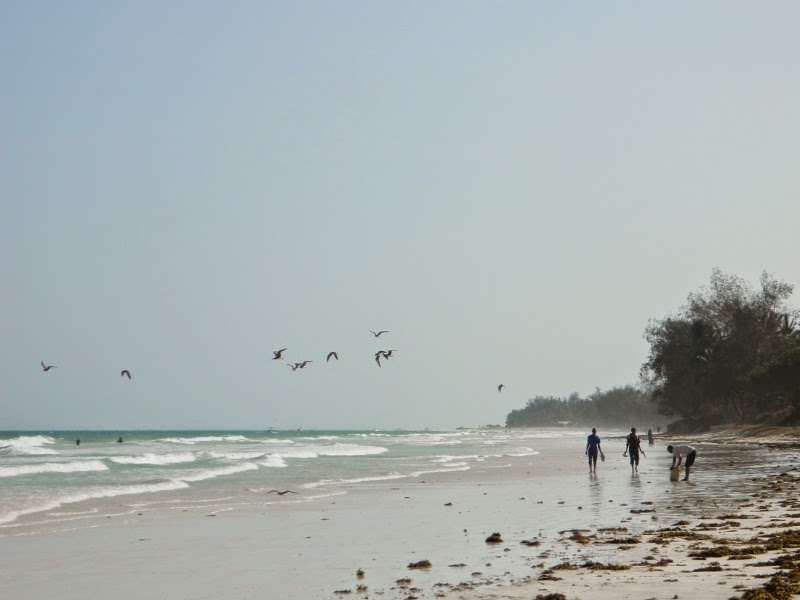 "Everybody—everybody who is escaping from something ends up in Diani. Shady people, criminals, expats… everybody."
Such was the prognosis of a Diani resident and regular at the South Coast Backpackers bar (where I have been working for the last three weeks), and I am inclined to believe he is right.
Though it doesn't seem it outright—packed with tourist shopping centers and hotels as it is—Diani Beach is kind of a final frontier. A "la-la land" for expats and Kenyans alike escaping from their pasts—or simply fleeing the big cities ("Nairobbery," I have learned, is actually a common nickname for Nairobi). A no-man's land where many normal social conceits do not seem to reach.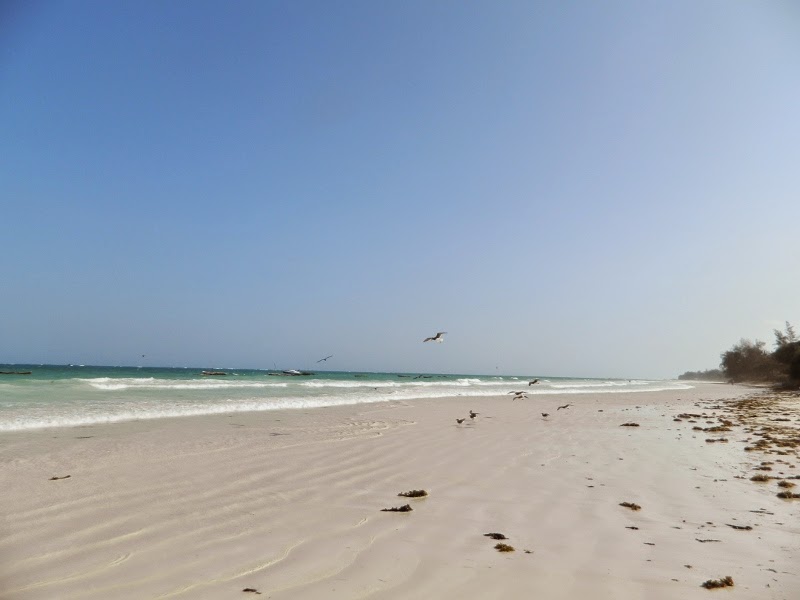 What does that mean? Allow me to illustrate:
Here in Diani Beach you have the "beach boys," the name by which everyone—and I mean everyone—calls the men who pass their time at the beach, either trying to sell something—coconuts, jewelry, boat trips, sunglasses, aloe leaves, safaris and anything else you can or can't think of—or just loitering… or betting on a Roulette of foreign women. They almost always lose that bet… after all, only so many women will respond kindly to verbal assault: Hey! Beautiful-lady-how-are-you-Where-are-you-going? Why-you-don't-want-to-talk-you-are-very-beautiful.
Local bars, however, are brimming with those who have won. Young Kenyan men and women share cocktails and seductive glances with much, much older foreign women and men. The Kenyan men wear their good fortune with a touch of arrogance, while the women adjust their skin-tight dresses and scan the room for something better.
Residents and long-term visitors prove a bottomless repository of stories—bar brawls, unsavory characters, intrigue—leading a new arrival to wonder how Diani manages to appear so… idyllic. The ever-swaying palm trees, smoldering white sand, jewel-toned water and algae, beachfront thatch-roofed restaurants and resorts, technicolor kites speckling the sky, two resident Diani Beach camels—it all belies a much less serene, much duskier palette of hidden shadows and secrets… Or so it would seem.
She who ventures out at night must not walk along the road for pickpockets; must be wary of piki pikis and taxis for drunk drivers; must avoid matatus for questionable passengers.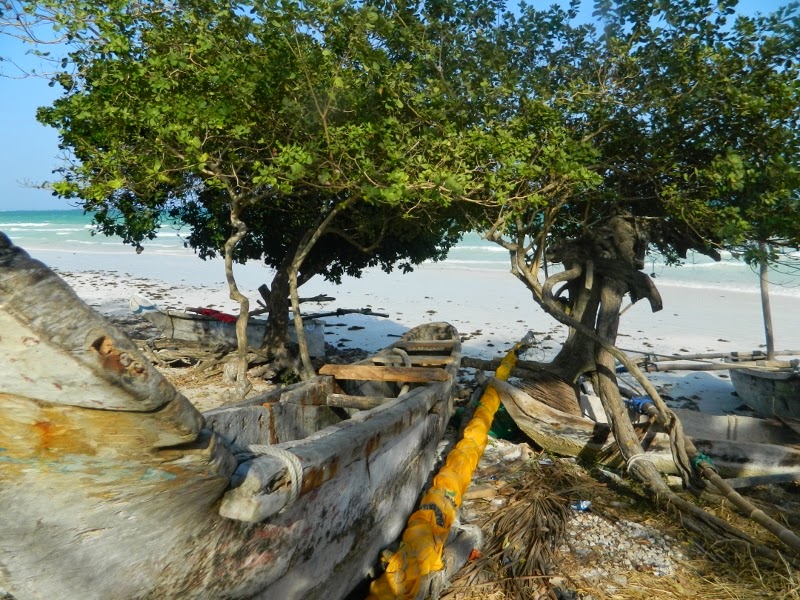 A guest in a five-star, gated compound on Diani Beach might easily—very easily; too easily—forget that Kenyan law allows for detention in jail up to one year on suspicion of terrorism; might refuse to acknowledge that police checkpoints on roads are no more than systematized bribery collection centers; might overlook the streets lined with garbage and the fact that most of the young local women at the bars are probably prostitutes.
Here is a carefully imagined idea of a paradisiac tropical hideaway spread like a semi-translucent shroud atop the reality of Kenya: corruption and a starving tourism industry. At times (most of the time, even), I have certainly overlooked it all, lulled into la-la land by the breeze and the sun and the sand and the coconuts.
But then again, Diani Beach is hardly unique in these regards. What earth-bound paradise is truly what it pretends to be?
***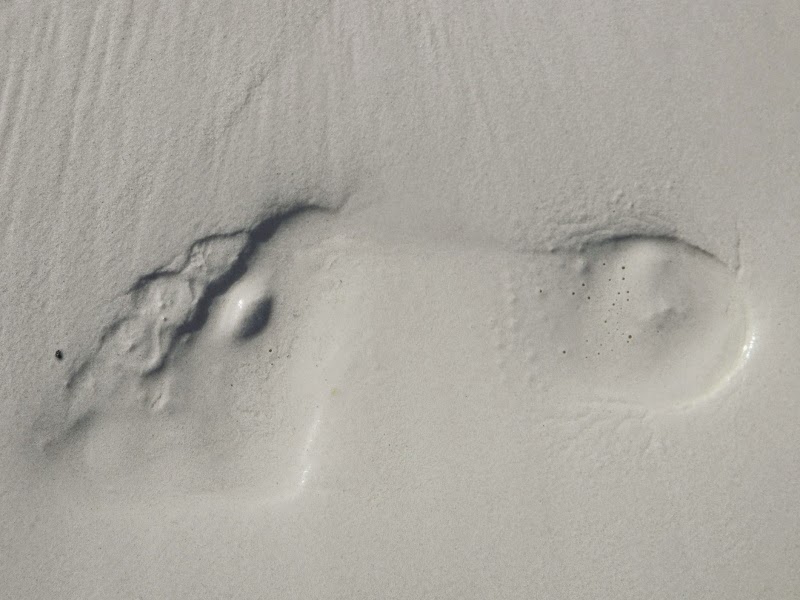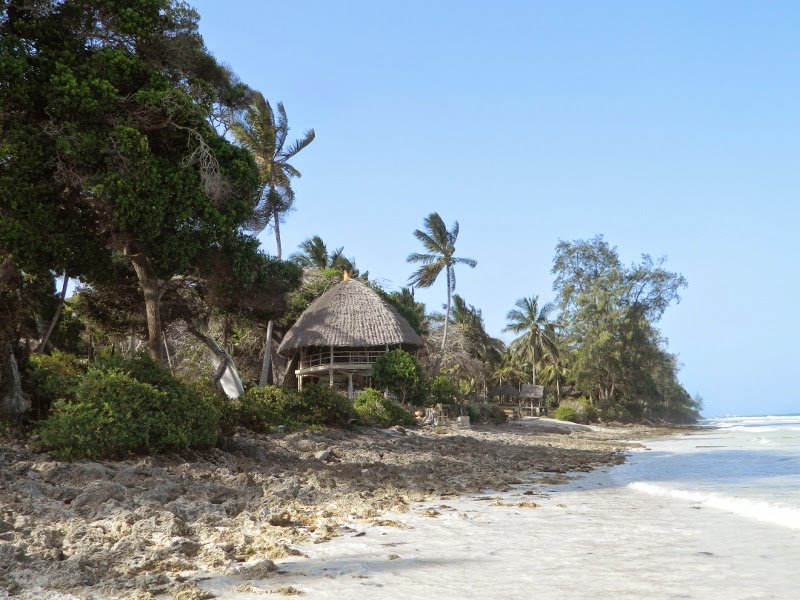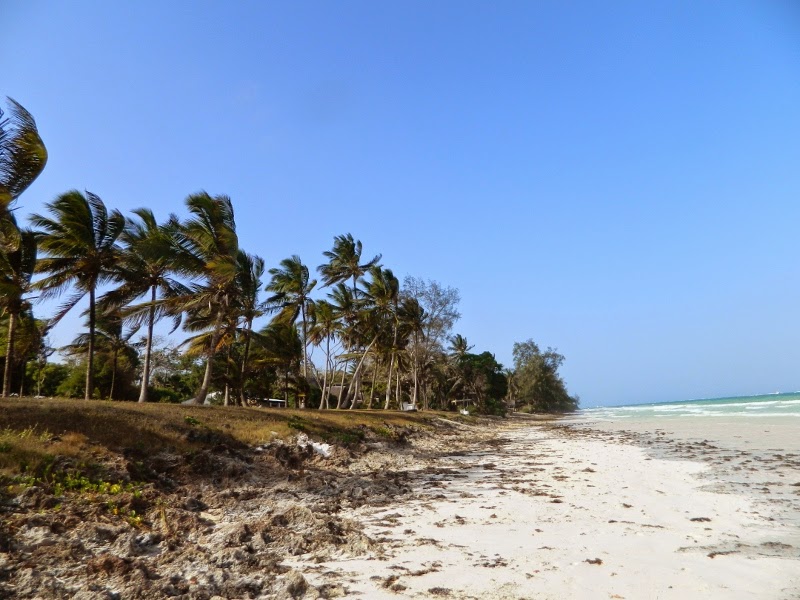 ***