Find your voice. Tell your story. Make it work.
Whether you're building a brand identity for your new product, breaking ground on your memoir, or simply seeking to develop your craft as a writer, how you tell your story matters more than anything else. I have worked with hundreds of writers, business owners, and innovators on books, blogs, and brand-building. I believe that every project, client, and story is different, and warrants a unique approach.
I approach each story with the care and attention it deserves; I am committed to supporting you as you cultivate your authentic voice. I ask detailed questions about the project at hand and really listen to your answers before suggesting how we could proceed to make your vision a reality. Whether that means content creation, substantive editing, brand consultation, coaching, or a combination of those elements depends on you.
The result is a bespoke creative collaboration tailored to your specific needs.
See what people have to say, and contact me if you're interested in working together.
---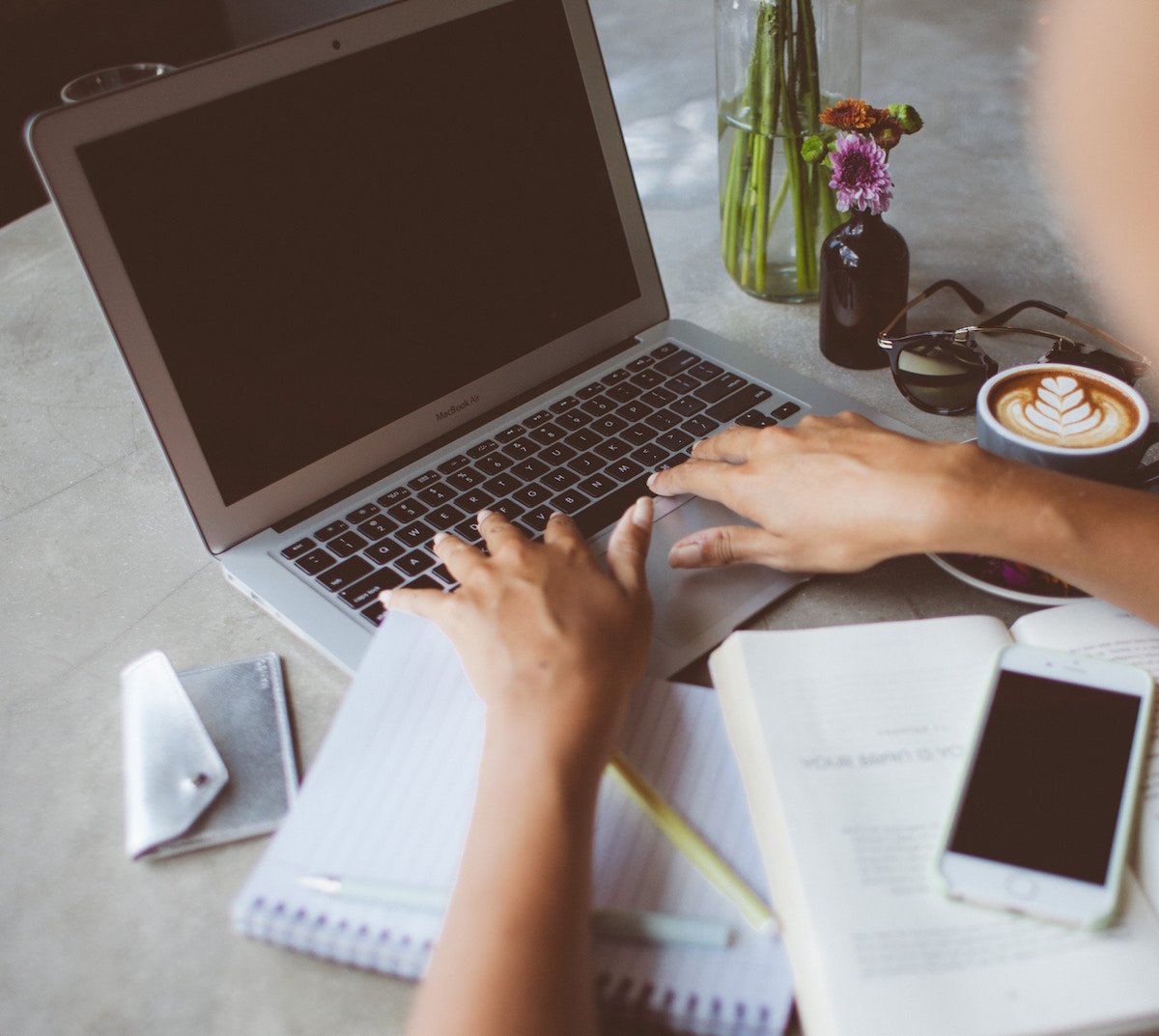 Editing
"Being a non-native English speaker who just wrote a book in English, I needed more than just an editor. Not only has Toby managed to make my work an enjoyable read, she has also taught me how to write better English. Her understanding of style, composition and grammar is outstanding, her professionalism is unrivalled, and yet she is totally fun to work with. I can't recommend her warmly enough."
— Raffaello Manacorda, "Conscious Relationships: The Art of Bringing Awareness to Intimacy & Sexuality"
***
"Toby is so easy to work with. She is highly intelligent and caring, and she can take on any task and excel at it. Her communication is excellent, too—so many superhuman traits. She has taken my business to a place that I only dreamed of, and I couldn't have done it without her.
Before Toby, my greatest time consumer in my business was writing, and my deepest anxiety was that my grammar was poor and my writing not good enough. Now I am proud to share my writings worldwide. Since working with Toby I've had three books published by Hay House and articles published through Huffington Post! Could I have done that without her? No. My self esteem has also improved, because I have someone else whose work I admire lifting me up, letting me know when something is good and when something needs changing.
To Toby: I adore working with you. You are the most professional, reliable, talented person that I believe I have ever hired in my business. You are a delight to connect with each day, easy to get along with, willing to work under pressure and always attain deadlines with a smile. What more could I ask? I am blessed to have found you. Thank you for doing this work!"
—
Donna Wild
, Author, Speaker & Weight Loss Nutritionist
***
"I've really enjoyed working with Toby. Her professionalism and punctuality are second to none. She understood my style of writing very quickly and always edited with that in mind. Whether it's blogs, long articles or the book that I'm on now, I've found Toby to be the perfect fit for me."
— Mo Issa, Writer & Entrepreneur
***
"Toby Israel was my personal editor for over a year. In this time I was continually impressed by not only her professionalism and skill, but also by her genuine passion to help me share my writing as strongly and authentically as I possibly could. Toby has a talent to support that is profound. She does great work in the world of words."
— Sarah Norrad, Elephant Journal Featured Author, Mindfulness Teacher, & Yogini
***
"Toby was phenomenal to work with at Elephant Journal. Her editing was thoughtful, supportive, encouraging and inspiring. I always felt that she held my words close to her heart, and I loved that we would work on changes in a collaborative way. I felt comfortable at this deep level, that she really soaked in & understood my vision, what my soul trying to express. Her passion for writing and editing poured through, and I wrote some of my best pieces while working with her! I'm very grateful and I know that any writer can benefit immensely from the support & creative collaboration with an amazing editor like Toby."
— Sarah Harvey, Elephant Journal Featured Author
***
"Toby is an amazing human being that I have had the honor of working closely with in my own personal writing career. She is an amazing editor, with a keen eye for detail, who brings such an energy of love to your interactions with her that you don't even mind when she is masterfully and constructively critiquing your work. She operates with an integrity that is rare in the world today. Her adventuresome spirit and drive to bring goodness and healing to the world inspires me daily. More than once I have read her writing when I was doubting my own path only to be uplifted by her open vulnerability."
— Lindsay Carricarte-Jones, Hug Your Chaos & Elephant Journal
---

Consulting
"If you are looking for a fresh mind, creative ideas, experience, skills and a lovely personality in your Consultant, then look no further. It was such a pleasure working with Toby earlier this year. Her input on how to improve our social media and online exposure as well as her brainstorming support and great ideas on new business names for us, was invaluable and very refreshing. She took her time listening to and understanding what we wanted and needed and then made well thought-through, creative and helpful suggestions which we are looking forward to putting into practice when the time comes."
***
Toby has an uncanny ability to zero in on what you need and help out. When I started planning to do some backpacking, I reached out to Toby for some advice on how to live on the road and travel long term. I'd learned a lot by reading her writing online beforehand, but she really opened my eyes to the possibilities for long-term travel when we talked. I had so many questions and truly appreciated Toby's patience and her willingness to share her stories and experience with me. She walked me through everything from finding accommodation, work exchanges, planning ahead for flights, blogging, working on the road, and packing. I've been traveling with my girlfriend for over 5 months now and Toby's advice and tips really helped us get started and hit our stride. We're blogging on our own now and you can follow our adventures here.
— Doug Gledhill
***
"Toby is a rare role model for living a bold life of travel, freelancing, writing and otherwise blazing one's own pathways in the world. Conversations with her provided the confidence and information that helped prepare me to begin my own travel, work-exchange, online-employment and intuitive lifestyle. Beyond her compassionate insights about the challenging and rewarding vagabonding way, she is also deeply kind and a joy to talk with, and an amazing yoga instructor."
— Mandy Kimm
***
"Toby worked for my husband and I for two years while she was over seas. It was a delight to have her on board! My husband and I are self employed; artist and Rolfer. We needed someone who was looking ahead, looking out, helping us move forward into the world. Toby edited for us, she wrote corresponding letters as our assistant, she kept up on media contacts, client contacts and grant applications. She kept an eye on future planning and informed us regularly so we did not lose our pace. She held a clear sense of direction when we asked for her guidance, and she appreciated that the creative process is never linear and sometimes things have to happen in increments. I have never seen her to express anxiety, but I have felt her gentle and playful pressure to move ahead with ease, kindness and excitement. I always felt she was aware of details even while she was continually traveling. I highly recommend Toby for her intuitive skills for writing, communicating and navigating a small business, or a larger one."
***
"I met Toby on the road and being of same traveling temperament I found that she totally got what I was trying to express. Not only did she manage to untangle my dyslexic grammar but gave me very good and much needed advice on how to capture my audience with words. I found that Toby really listens attentively before voicing an opinion and approaches every sentence like a lynx would approach its prey—slowly and silently, but deadly! Besides that, she has also encouraged me to write articles, which I would never have had the confidence to do without her prodding. I can highly recommend her editing and consulting skills to anyone, especially those with adventurous or vagabond-like tendencies.
— Casparo Brown, The Wandering Wild School
***
"Toby is a delight to work with. While she was an editor at Elephant Journal, I chose her as my personal editor because of all the great experiences we'd had together. She is full of encouragement and positivity. When I developed an interest in travel writing, one of Toby's areas of specialty, I reached out to Toby to mentor me. She shared her insights with me with great enthusiasm. Toby is a great inspiration to me, and even though we only met recently, a part of my wanderlust is because of her. I look forward to many more in-person and virtual adventures with Toby!"
— Pavita Singh, Writer, Marketer, & Editor
---
Contact me here if my experience sounds like the right fit for your needs.
And if for some reason you want to see it, here is my CV.