---
Hi there, I'm Toby!
I am a vagabondess and storyteller currently rooted in Costa Rica. I am an Empowerment Self-Defense (ESD) instructor (ESD Global Level 4) and trainer of trainers, as well as an author, editor, marketing consultant, and movement artist. I have a BA in Anthropology from Middlebury College and an MA in Peace and Media Studies from the University for Peace, and these disciplines inform the way I work, and more importantly, how I see the world.
The common thread? Women's empowerment, freedom, and adventure.
I am passionate about personal and collective healing through story, movement, and conscious communication.
I wear a lot of hats, and I try to fit it all into one website…
Hat #1: As a creative facilitator, I design and lead one-of-a-kind retreats in Costa Rica and beyond. I teach Empowerment Self-Defense, Yoga, Meditation, and Storytelling… usually not all at once, but sometimes I find a way to weave it all together. Learn more about my retreats and other offerings here.
Hat #2: Writing remains at the core of my work in media and storytelling. I believe that stories are medicine. That's to say, our words matter deeply, and can be a healing force at the individual and collective level. I am passionate about sharing stories—and supporting others to do the same. Check out my first book here.
Hat #3: I run a self-defense business and consult full-time for mission-aligned brands and entrepreneurs. But, I will always make space for the right client, so reach out if you are looking for consulting, content strategy, or editing for your business or brand. Learn more about my editing and marketing work here.
Hat #4: Whatever else I do, I am a full-time lover of movement, good food, and words. I wander, adventure, dance, create, and sing in search of meaning—and I find it everywhere. I hunt for dragons, searches, and cross-cultural understanding…and then I share those discoveries with you.
ABOUT TOBY IN THE WORLD
"Toby in the World" is my travel blog, record of thoughts thought and sights seen, receptacle of stories, and anything else I want it to be. It has shifted over the years and explored many winding paths, but it always offers a glimpse into my world. Wanderers, seekers, and vagabonds are welcome here. So are the sort-of curious, somewhat adventurous, and one-day nomads. I want to inspire your curiosity. I want to challenge your assumptions. I want to make your feet itch. I want to leave you with more questions than answers. If I do any of those things halfway, I'll consider this endeavor a success. So make yourself a cup of tea, find a comfortable seat, and start exploring!
Be sure to check out my column at elephant journal for much more writing, as well as my featured stories on NuMundo, Thrive Global, Rebelle Society, Matador Network, Salon, Quintessentially Asia, Thought Catalog, and The Tattooed Buddha.
For the moment, you'll find me in Costa Rica. (I came for a masters degree in Media, Peace and Conflict Studies from the University for Peace—and stayed for the papaya, sunshine, and conscious community.) Sometimes—okay, often—I wander off to other corners of the globe, too.
I love getting real messages that aren't from bots! Have a question, comment, or just want to say hi? Contact me here.
What Else?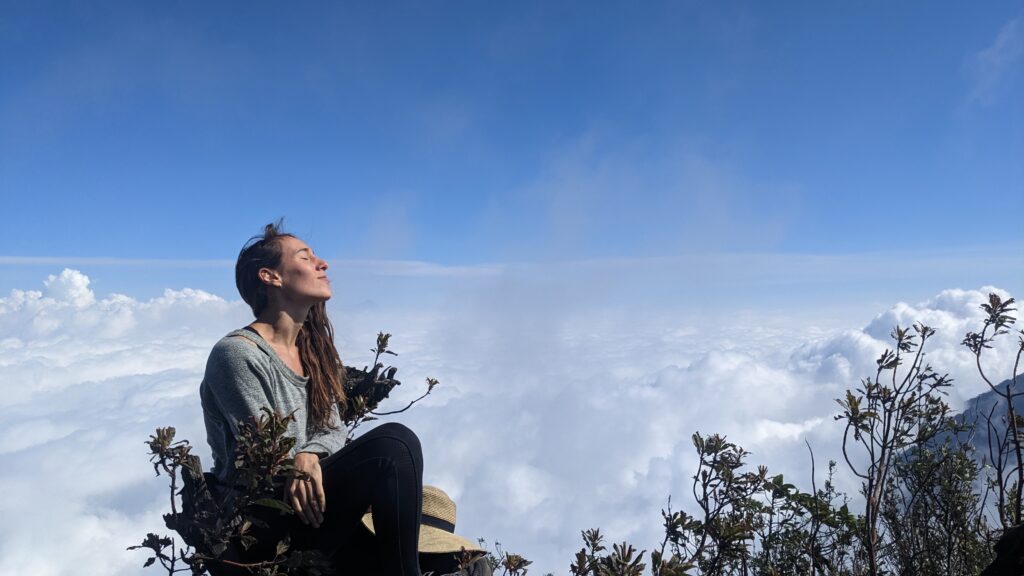 ---