Now that I've left, I thought I'd share a few pictures from my time in Kagbeni…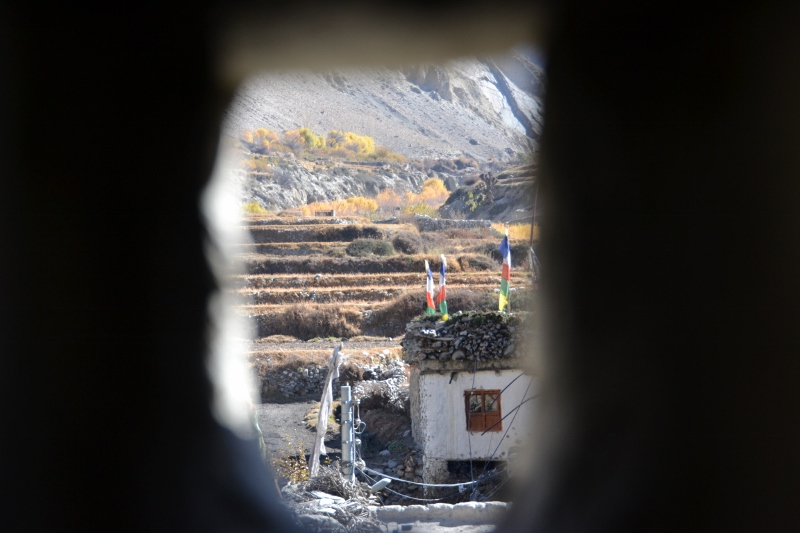 View from the old fort, 16th century, across the street from the Red House Lodge where I stayed.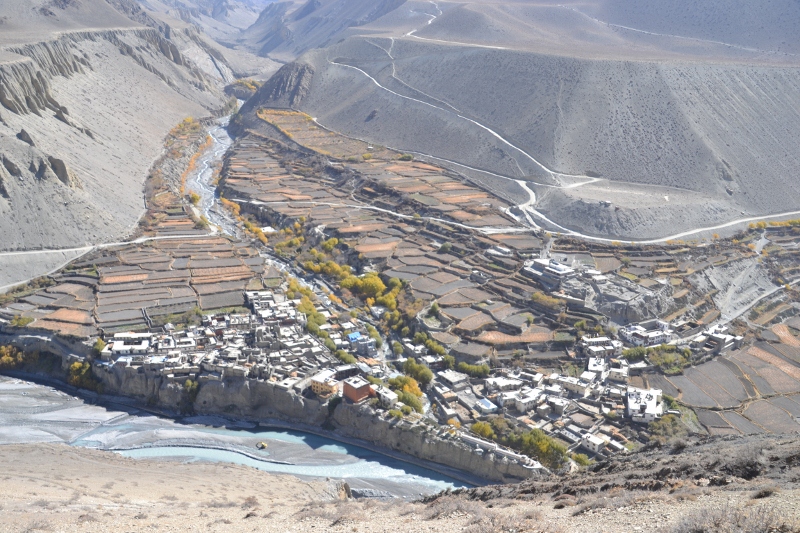 View of Kagbeni from above. Photo credit Tasha Kimmet.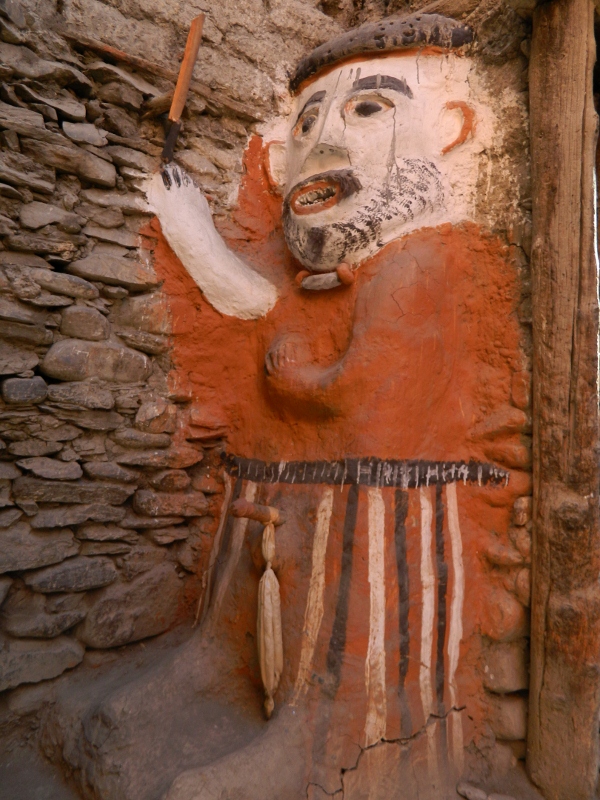 Protector grandfather standing guard at the old gate to the village, now somewhere in the middle of town.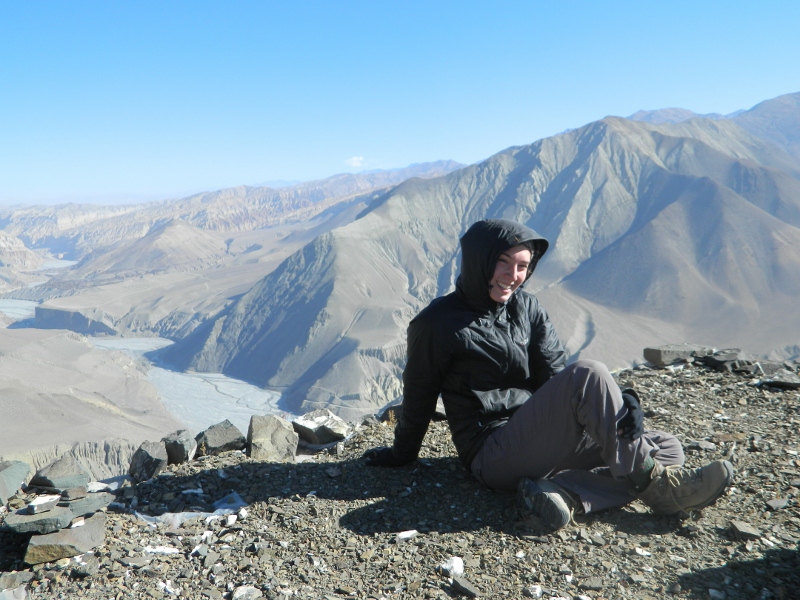 At the top of the Golden Hill– finally made it!!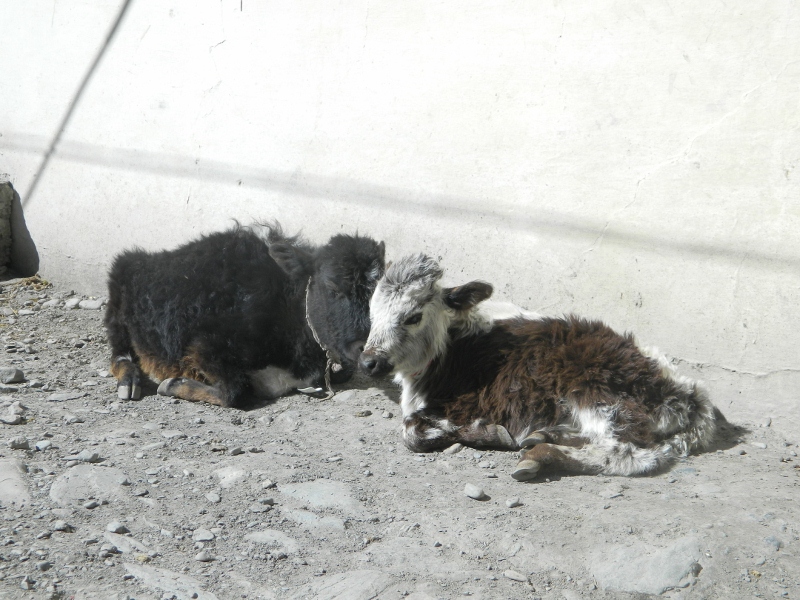 Baby dzo (yak-cow)- my favorites.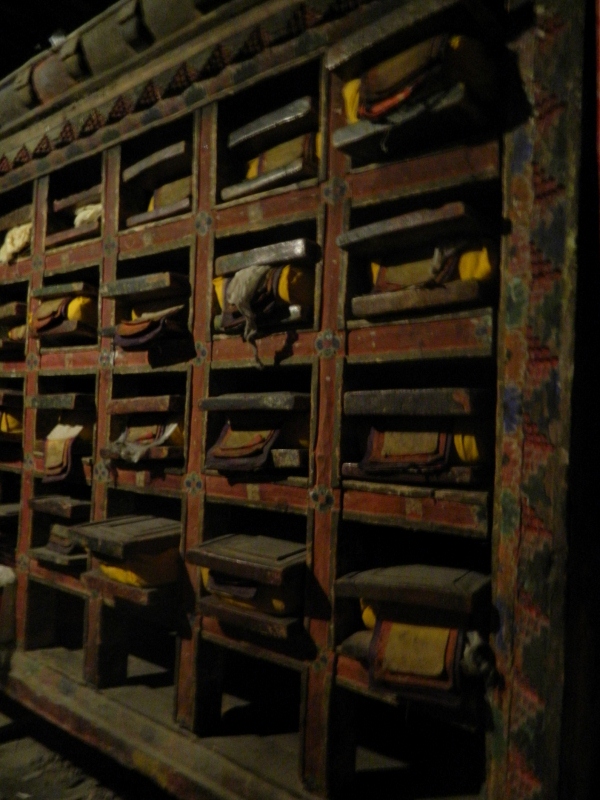 Library at the Kag Chode Monastery.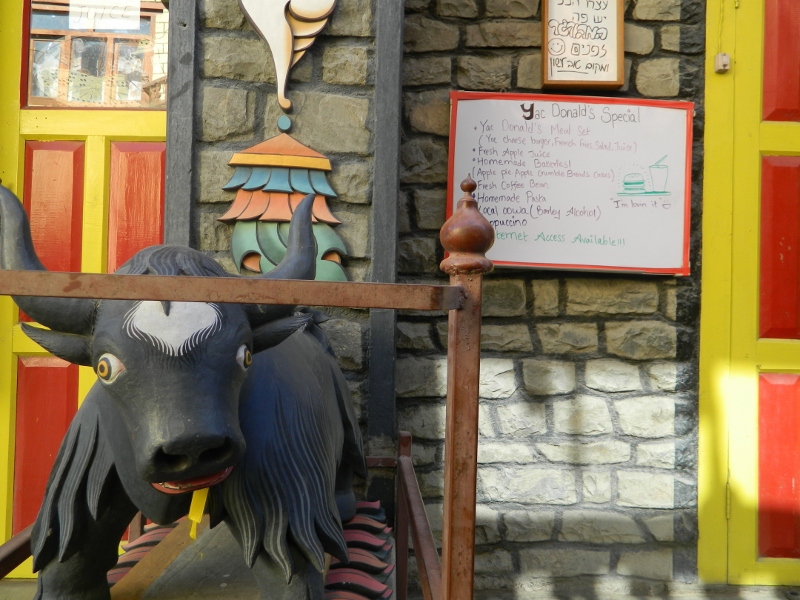 Yac Donald's Restaurant. A little bit of America in Mustang… I'm lovin' it?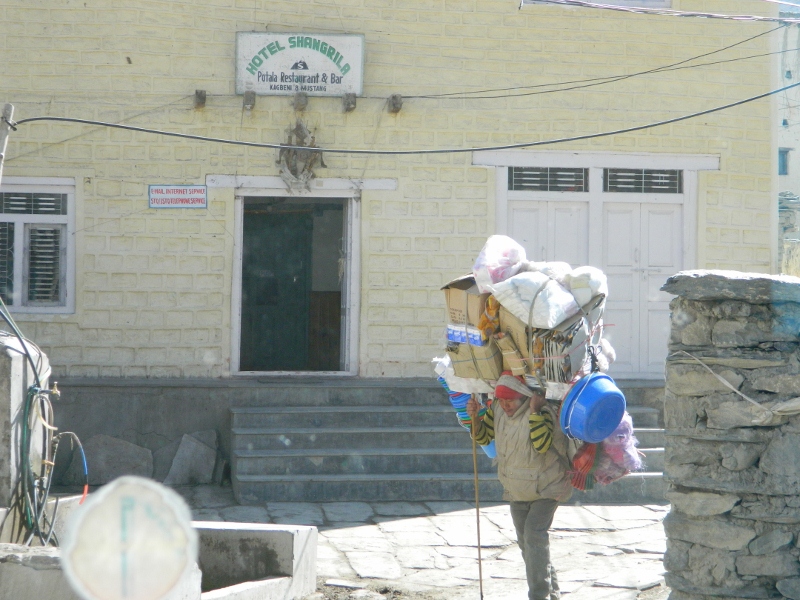 Traveling convenience store.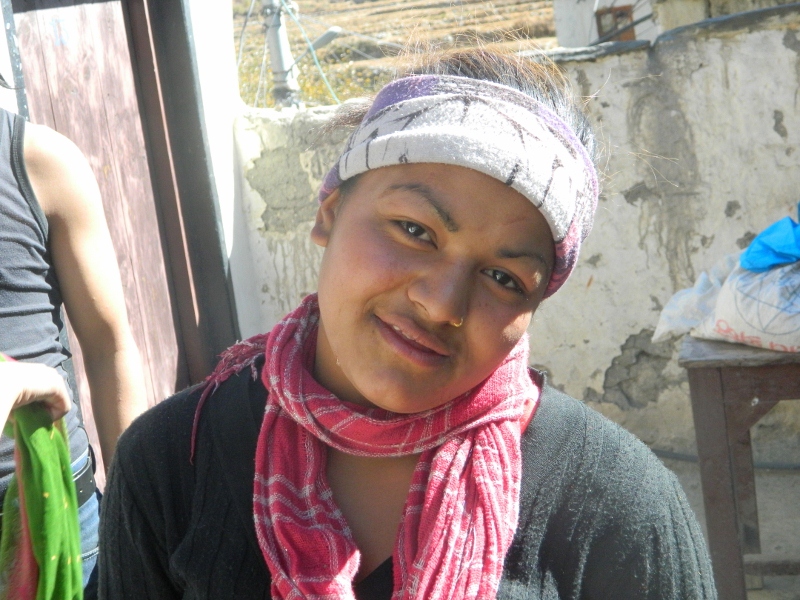 My Nepali didi-ji. You don't need to share a language to be sisters.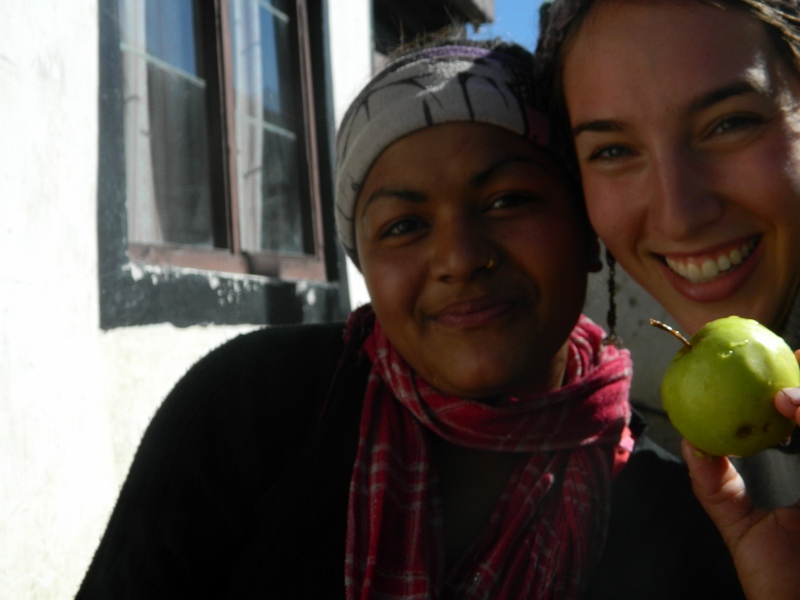 Apple juice-making day!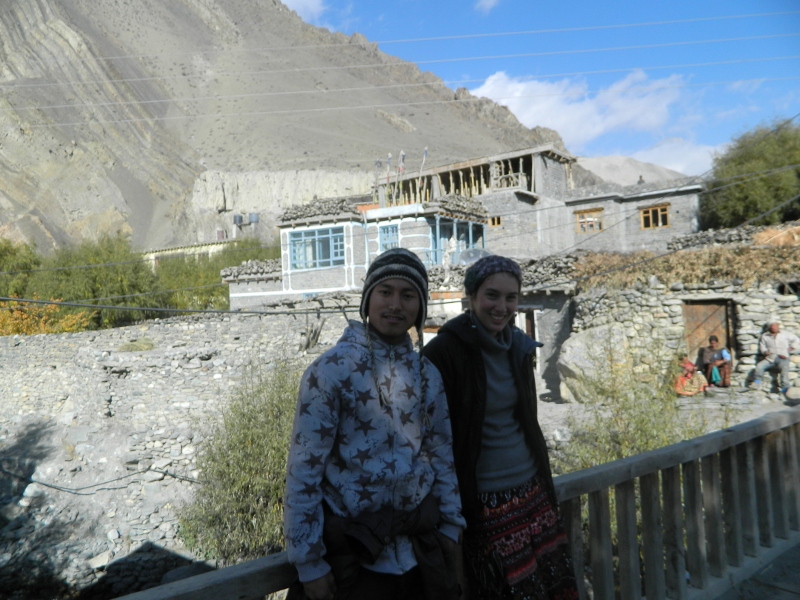 Making friends with monks. Typical day in Kagbeni.
Apple juice and family time.
That's all for now. See you on the other side of 40 pages of writing!
~