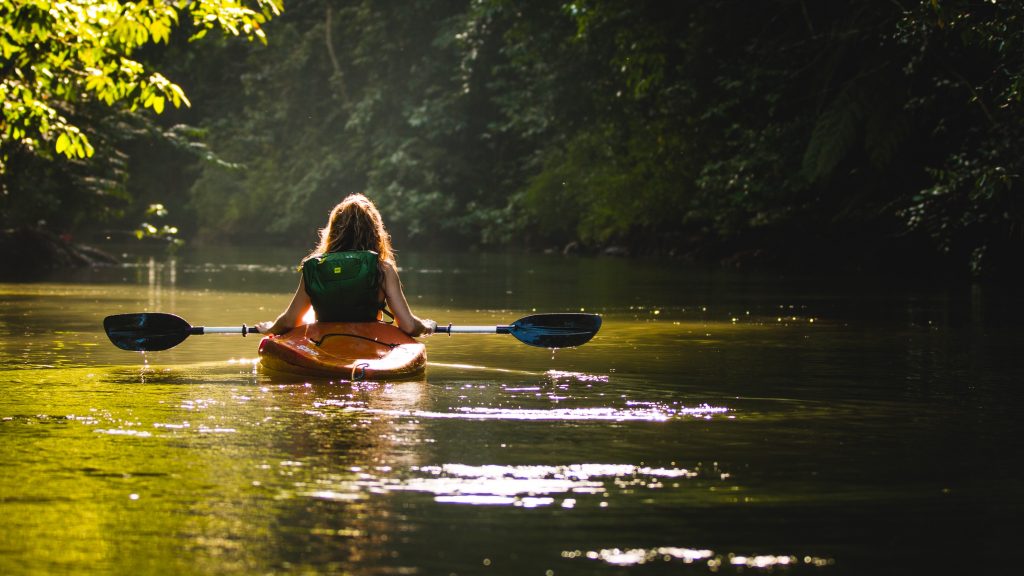 Look closer. That yoga class is a portal into mindful movement and heightened self-awareness. That farm tour is an introduction to the revolutionary world of permaculture, closed-system loops, and community living. That simple sharing circle is an initiation into a different way of communicating and relating.
Look closer. Our world is shifting…evolving…transforming — for better and worse. Widespread ecological degradation, disconnection from self and nature, and lack of purpose urgently demand solutions. We must respond with a global shift toward regeneration, reconnection, and repurposing.
We are already responding. These shifts are happening.
They are present in the inspiring growth of the global ecovillage movement. They are present in the increasing traffic to platforms like NuMundo, Gen Europe, and Fellowship for Intentional Community.
Look closer, and you'll see that the regenerative future is right under your nose.
View this post on Instagram
Last month, I had the unique privilege of both facilitating and participating in a press trip highlighting the thriving transformational travel movement in Costa Rica.
We visited NuMundo impact center Rancho Margot, an exceptional permaculture research, education and retreat center in the Arenal area, and Nammbu, the physical manifestation of your dream (eco) beach getaway. Along the way, we explored the theme of transformation in theory and practice, with ceremonies, yoga classes, excursions in nature, sharing circles, profound conversation and a collective effort toward digital detox.
View this post on Instagram
The pre-trip documents included the following thoughts on the multifaceted travel phenomenon at the heart of our mission:
"What is Transformational Travel?
This is not a simple question. As "Transformational Travel" becomes an increasingly popular buzzword in the wellness tourism industry, it is getting harder to pin down the essence of this trend. But we believe it's important to try…
A woman jumps from a waterfall, conquering her fear of heights and reigniting her hunger for adventure and new experiences.
Is this transformational travel?
Following a difficult breakup, a young professional quits their job, sells everything but a backpack's worth of belongings, and sets off to explore the world. They discover many ways of living they never could have imagined at home.
Is this transformational travel?
Burnt out from a stressful, overstimulated life in the city, a woman travels to Costa Rica for a 7-day nature and yoga retreat. After delving into many mindfulness practices she never had the time to try, she rearranges her world to support a healthy mind, body, and spirit.
Is this transformational travel?
A man participates in a plant medicine ceremony, facilitated by trained guides, and returns to his former life with entirely altered thought patterns and a new connection to nature.
Is this transformational travel?
The answer to all of these questions is yes. Each of these scenarios is, potentially, a perfect example of transformational travel. Of course, this is far from an exhaustive list.
View this post on Instagram
Overall, this evolution marks an exciting progression toward traveling with greater intention, growth, positive impact, and (of course) transformation.
Transformational travel is, to us, more than the "next big thing" to follow sustainable travel, intentional travel, and eco travel. It represents the deep potential for tourism (a rapidly growing global industry) to evolve into meaningful, life-enhancing journeys. And it simultaneously supports the notion that the tourism industry can be regenerative — rather than extractive — for local people and environments.
Those are some big shoes to fill. It won't happen all at once, but we're extremely optimistic about the trends toward eco-restorative and human-restorative travel in our home of Costa Rica… and around the world!"
View this post on Instagram
Beneath the Buzz: The reality of Transformational Travel
As I've mulled over this concept in preparation for our press trip(s), I've come to believe we can break down this buzzword into a couple key components:
Transformational travel is personal. It can be small, like deciding to keep a regular mindfulness practice or cooking at home more. It can be a massive life shift like moving to the other side of the world or starting a new business. But there is some kind of internal shift, personal growth, or deepening of self-awareness.
But it also ripples out to touch our communities back "home." Transformational travel doesn't stop when the trip ends. Or rather, a transformational journey does not have a fixed end point. Transformation is about process, evolution, and action. And so, the movement sparked by a transformational experience continues, according to the laws of inertia, far beyond the initial impetus. It follows us, fuels us, and ignites further shifts in our communities.
And it must have a positive impact on the places visited. This last element is crucial. It makes the difference between a nice-sounding travel trend and a real, meaningful shift in the tourist/traveler mindset. Transformational travel requires that we flip the traditional extractive model of tourism on its head — regenerating and contributing rather than Not to be confused with "eco-tourism" or "greenwashing," transformational travel implies grassroots, integrated, inclusive initiatives that benefit local communities on their own terms.
View this post on Instagram
Of course, this summary is far from exhaustive. In conversations about transformational travel, each press trip participant offered their own perspectives, based on their own experiences, expertise, and passions. Some focused more on adventure and conquering self-imposed limitations, others on spirituality and self-actualization, and still others on getting off the beaten path and into truly local experiences.
All of these are valid, and all bring value to our dynamic conversation about the evolution of travel.
Because ultimately, transformational travel is about you. It's about me. And it's about how we'll connect — to one another and to our communities — to create something real.
View this post on Instagram
What Do You Think?
This is a conversation, and there are as many answers as there are travelers experiencing true transformation through their journeys. So, I'd love to hear from you:
What does transformational travel mean to you? How can we do it, share it, and live it?
Please share your thoughts and experiences!
---
Originally published on the NuMundo blog.
This unique experience came to fruition in collaboration with Desafio Adventure Company, Blue Butterfly Events, and the Costa Rica Tourism Board.
Check out my upcoming transformational experiences at my retreats page!